Extra Large Desiccant Dehumidifier 5000 CFM
Perfect Choice for Large Desiccant Drying. The main advantage is that it has an LPG powered heater inside the unit which great reduces the electrical requirements and running costs.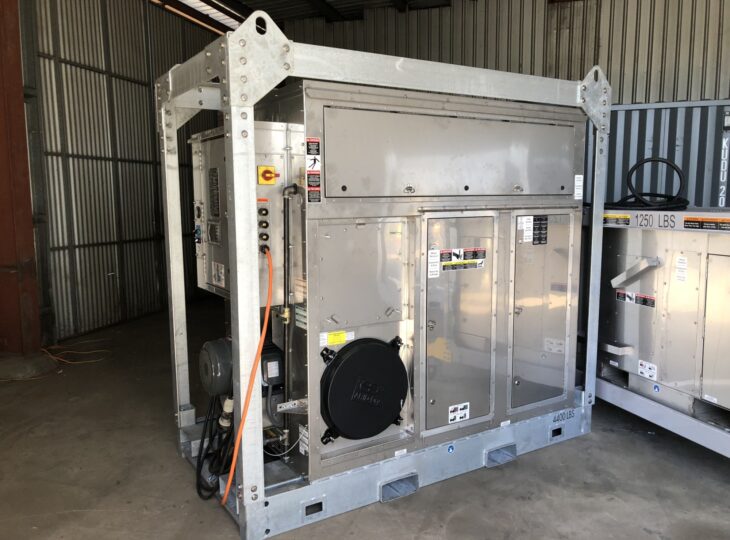 Specifications
Power Options
LPG / Electric (can be used as 100% electric or LPG / Gas Combination)
Power Usage
415 V / 32 Amp Gas / 160 Amp Elec
Dimentions
256 x 192 x 127 cm
Applications
Water damage Restoration
Drying out Structure and concrete after flooding events and water damage. Desiccant dehumidification is simply the fastest and most efficient method of drying available. It would take several ordinary refrigerant dehumidifiers to be able to dry at the same capacity.
Corrosion Control and Industrial Industrial Coating and Painting
Perfect for use in corrosion control applications. Can be used to control moisture to prevent corrosion. Call for a quote today.
This unit is easily moved by a tow truck or via forklift.
This desiccant dehumidifier has double wall insulated galvanised steel exterior and incorporates a controller to adjust reactivation rate and has safety control.
It also incorporates a high amount of static so that a high amount of ducting can be attached to it. Other features include
Remote Humidistat
Protective Cage
Compact layout - It can be laid crossways on most truck trays