Will a Dehumidfier Remove Standing Water?
The dehumidifier should be used to remove moisture from the air while air movement across the vertical and horizontal surfaces is releasing the moisture into the air. To remove the standing water, a pump out device or a wet dry vac can be used instead.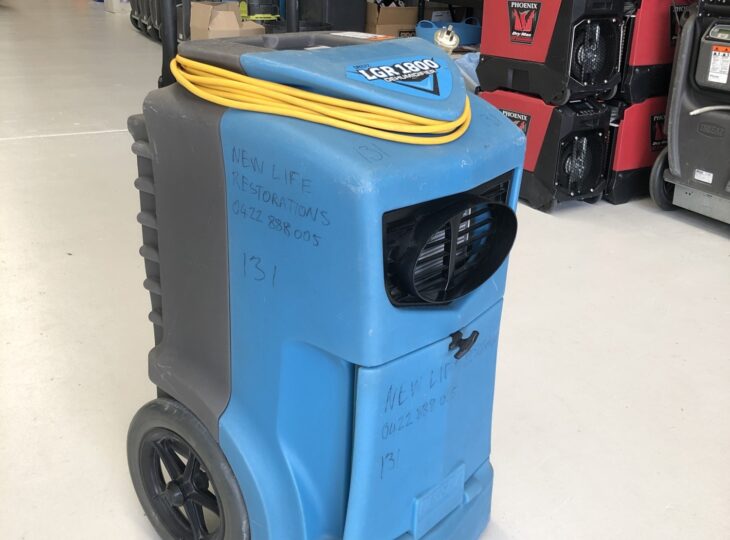 If you are using a dehumidifier to remove the standing water, then you are only making the job much harder than it needs to be. It will take much longer to dry than it should.
Also remember that mould can grow on carpet and other porous material within 24 hours of water damage. Your goal should be to dry the area as soon as possible. If you have wet carpet, make sure it is extracted with a wet dry vac or carpet cleaning portable machine quite a few times. You will need to keep going over the carpeted area until the machine is not sucking any more water.
What you should be more concerned about is bound water, sometimes water sits in places where it is nearly impossible to remove with dehumidification. For instance, water which is trapped in a metal channel inside a wall frame. In these cases you may need to get in the wall and suck out the moisture yourself with the extraction machine, then use injection drying methods in the wall to suck out residual moisture.

To answer the question, a dehumidifier can remove standing water but it can take several days and weeks. Make the job easier for you by using an extraction machine, towels or any other way to get rid of the standing water first.